The first picture on the left shows a Daewoo Excavator on the first Flagrock or Flag Block layer in the Quarry, the background shows the mudstones layer. The picture on the right is a close up of a layer of Flagstone slab lifted by the excavator.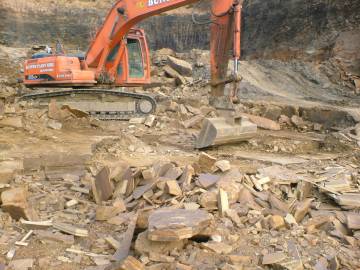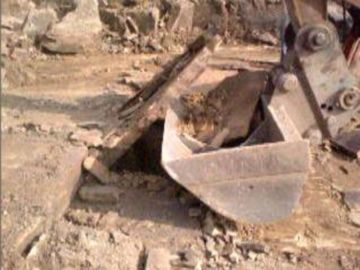 Picture on the left is another close up of the Excavator loosening the Flagstone layer ready for the Delvers to work in to Yorkstone Paving. The picture on the right shows the Excavator on the lower layer of Flagrock with the Ashlar Blocks and the bottom of the Quarry in the background.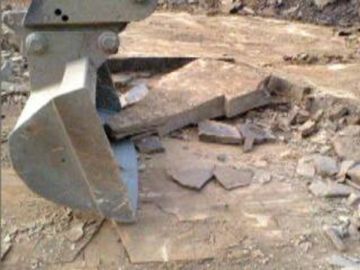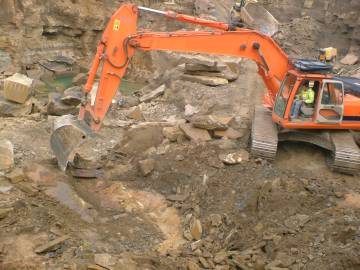 The next set of pictures show the Excavator with a Rock Bucket loosening the large Flag Rock Blocks or Flagstone Blocks and removing them from the Quarry bed. The block will then be Drilled or Sawn down to smaller pieces to make York Stone Riven Paving.