Quarrying and removing overburden to get to the stone blocks, the over burden consists of mudstones, clays, soils, shale's and broken bits of stone large and small. The overburden is removed with a daewoo excavator and Volvo dump truck.
The overburden is removed so the stone flagrock and ashlar blocks can be extracted and used to make yorkstone building and gardening products. The largest of the stone blocks that are mixed in the overburden are removed and used to make garden features and rockeries.
The overburden is then tipped back into the quarry where all the stone has been removed, reclaiming the land used by the quarrying. Every time  a section of the quarry is opened up, a used section is restored to farm land.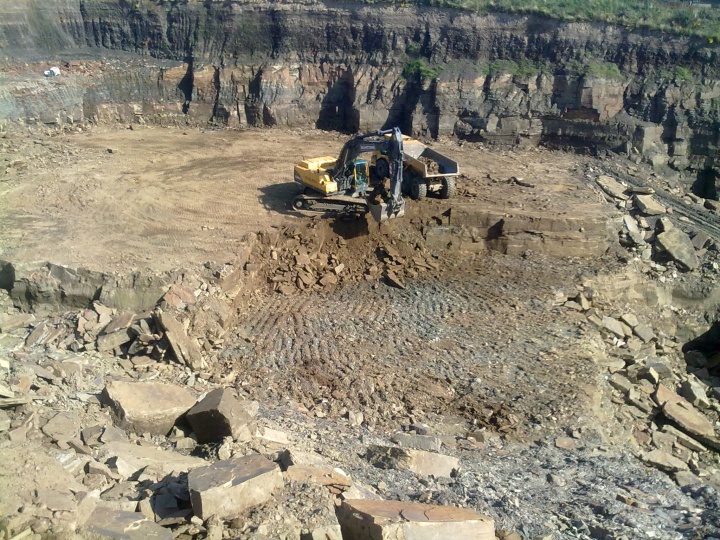 For more quarrying videos check the links below.